Have hearing loss?
You're among more than 60,000 military members who do.
CaptionCall is part of a federally funded program to support people with hearing loss—including U.S. veterans. See how our no-cost captioning can make your phone calls better.
Click below or call
833-3VAHEAR (833-382-4327)
At home
Use a CaptionCall phone to read and hear phone conversations. It works just like a regular landline phone with the advantage of real-time captions.
On the go
Enjoy live captioning on your mobile devices, too! CaptionCall Mobile displays captions right on the screen. Take your phone calls anywhere — at home or away.
How it works
Telephone captioning transcribes phone calls so you can understand every detail. CaptionCall is a federally funded service for people whose hearing loss necessitates the use of captioning.
Why is there no cost for CaptionCall?
CaptionCall is part of a federally funded program to benefit people with hearing loss that need captioning to use the phone effectively. This fund pays the total cost of service for qualified users. We're pleased to offer it to veterans.
CAPTIONCALL PHONE FEATURES
Look what you can do
Follow the conversation. Patented SilkScroll® technology smoothly captions and displays what your callers say on a large, easy-to-read screen.
Turn up the sound. You can adjust volume and frequency to fit your hearing needs. CaptionCall phones meet TIA-4953 amplification standards.
Get voice messages. Use the built-in answering machine or one you already have.
Save your conversations. Look back at appointment times, directions, and favorite calls!
Find numbers easily. Touch the screen to dial recent calls or saved contacts.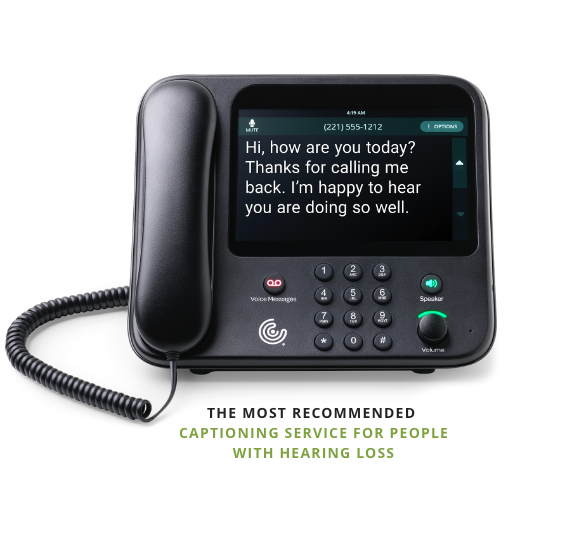 FROM ONE VETERAN TO ANOTHER
There shouldn't be any hesitation
Don, a WWII veteran, learned about CaptionCall at the VA hospital.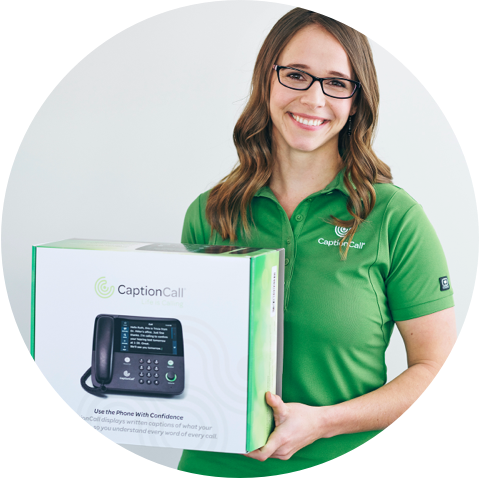 GETTING CAPTIONCALL IS EASY
Choose your delivery option
Get connected. There's no cost.
Just complete this form online, or download the form and follow the easy instructions to send in and we'll contact you to arrange delivery and installation of the CaptionCall phone and service. CaptionCall is a no-cost, federally funded program for people with hearing loss who need captions to use the phone effectively.