Refer Patients for CaptionCall
You can help patients whose hearing loss requires captioning to use the phone effectively receive a no-cost CaptionCall phone and service – It's easy!
Choose the option below that works best for you.
Refer patients with ease
We make it easy to request CaptionCall for your eligible hearing-impaired patients in three different ways. You can order the captioning phone and service using your OMS, submit our form online, or send a PDF. There is no cost to you or your patients, and CaptionCall will contact your patient directly to arrange for delivery, installation, and in-home training as part of our renowned Red Carpet Service.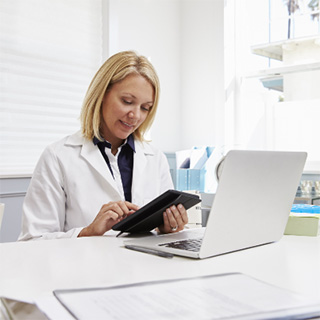 Software
Online form
Email, fax, or mail