Professionals
They understand, because you understand.
Thank you for supporting better hearing month by recommending CaptionCall.
CaptionCall Mobile for people on the go
Once a patient is certified, our Customer Support team can help patients download and activate the CaptionCall Mobile app. Learn more about our mobile app.
Caption phone without connection: No internet, no problem
Internet access has gone from a nice-to-have service to a vital utility that people need to do everything from banking to filling prescriptions and connecting with family and friends. Lack of internet access prevents people… Read the blog post.
No longer use a landline?
The CaptionCall Mobile App is available at no cost for those with hearing loss that need captions to use the phone effectively. Our mobile app effectively supports Apple IOS 11 devices or later as well as Android 7 devices or later.
Certify patients with ease
We make it easy to request CaptionCall for your eligible hearing-impaired patients in three different ways. You can order the captioning phone and service using your OMS, submit our form online, or send a PDF. There is no cost to you or your patients, and CaptionCall will contact your patient directly to arrange for delivery, installation, and in-home training as part of our renowned Red Carpet Service.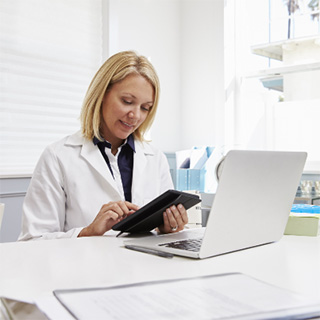 Software
Online form
Email, fax, or mail
Professional education
CaptionCall offers learning opportunities and scholarships for hearing care professionals, staff, and students. Learn more about available learning resources.
Get the CaptionCall Newsletter
Receive our monthly newsletter which includes links to informative white papers, best practices for your profession, and thoughtful strategies for supporting patients with hearing loss.