CaptionCall Legal Information
User privacy
CaptionCall takes the protection of customer proprietary information seriously and carries out all required legal precautions to secure customer data. CaptionCall operates under the strict regulations of the Federal Communications Commission (FCC) and Federal Trade Commission (FTC) related to the care and management of customer data. Below are some of the key protections which are articulated more fully in our privacy policy as well as in our corporate policy related to management of Customer Proprietary Network Information (CPNI). As required by the FTC, special consideration is given to protect the privacy of minors.
Customer approval is required for use of any personal information.
Personal information is only used for the delivery of the captioning service and relevant support including customer and technical support as well as the overall improvements to the service.
Customer data is never disclosed to a third party company without customer consent.
Customer data has never been sold to a third party for marketing, research or any other purpose.
Information generated by users such as contact information saved on the CaptionCall phone or CaptionCall Mobile app is accessible only to users and is securely stored on our networks.
The voice of individuals who call or receive calls from our customers are never recorded in the process of generating captions.
Captions are never stored on the CaptionCall servers. Saved captions are stored locally on a customer's individual endpoint at the discretion of each customer.
CaptionCall call centers, where calls are processed and captions generated, are highly secure and only accessible to CaptionCall employees.
All CaptionCall employees undergo a drug and background check.
Review our complete Privacy Policy. Direct specific questions or concerns regarding the user of customer information to our Compliance Officer or to the Office of General Counsel.
HIPAA
The Department of Health and Human Services' Office for Civil Rights ("OCR") has issued guidance that specifically addresses whether a Telecommunications Relay Service ("TRS") Provider, such as CaptionCall is required to enter into a business associate agreement with a health care provider or other HIPAA covered entity. OCR has concluded that "a business associate contract is not required" when a covered health care provider and a patient communicate through TRS. No business associate agreement is required because the TRS [provider] "is not acting for or on behalf of the covered entity and is not the covered entity's business associate."
CPNI
CaptionCall also is not a "business associate" when it accepts a certification for a new user. First, the certification generally will be transmitted to CaptionCall pursuant to the express, written consent of the patient, which likely eliminates the need for a business associate agreement. Even if that is not the case, CaptionCall is not receiving patient information or providing service "on behalf of" that provider, nor is it providing services—such as accounting, administrative, or legal work—to the covered provider. Instead, CaptionCall is receiving patient information in order to provide relay services to the patient. Thus, no business associate agreement is required solely because CaptionCall receives a certification from a covered provider.
Use regulations
The captioned telephone industry is regulated by the Federal Government through the Federal Communications Commission (FCC).
All existing captioned telephone users must:
Captioned telephone service providers must provide each user with a sticker for the phone stating "Federal Law prohibits anyone but registered users with hearing loss from using this device with the captions on."
Trademarks
The following is a non-exhaustive list of CaptionCall's trademarks and registered trademarks. CaptionCall's registered trademarks are registered internationally.
Standard Character Mark – Trademark
Serial Number: 77878980
Registration Number: 4140422
Design Mark – Spiral Mark
Serial Number: 77875706
Registration Number: 3920903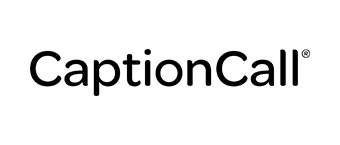 Standard Character Mark – Service Mark
Serial Number: 77092309
Registration Number: 3525999
SilkScroll – Service Mark
Serial Number: 85612500
Registration Number: 4506008
Life is Calling – Trademark and Service Mark
Serial Number: 77875712
Registration Number: 3932140