Starting a new year always instills feelings of hope, optimism, and excitement, with the promise of new possibilities, learning and growth opportunities, and a fresh set of goals. As we move on from last year—which was a difficult time for everyone—taking care of physical and mental health will likely top many people's lists of resolutions.
A large part of your overall wellness is your hearing health, which doesn't just affect what you hear; it can impact your physical, mental, and social well-being, too. That's why it's important to take ownership of your hearing loss and be your own advocate as we look forward to the new year.
To help inspire you as we turn the calendar over to 2021, we've pulled together some stories from this past year about outstanding individuals persevering despite their hearing loss, and we've included some practical advice for protecting and improving your hearing.
Miss Teen Georgia Wears the Crown (and Hearing Aids)
Shayla Jackson is an 18-year-old from Georgia who doesn't let her hearing loss hold her back—she embraces it as a part of who she is. Putting her hearing loss and hearing aids on full display as Miss Teen Georgia, she has become an advocate and source of inspiration for young people to own their hearing loss.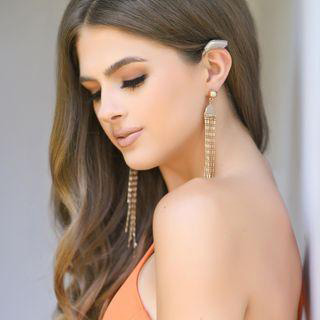 Mind the Medications That Can Cause Hearing Loss
Some medications have ototoxic side effects that can cause or worsen hearing loss. It's important to know how your medications affect you, and you should always talk to your doctor about possible side effects—even for common or over-the-counter drugs.
Make sure you're familiar with these medications so this never becomes an issue for you.
Deaf Football Team Triumphs in Texas
Great things can be accomplished in spite of hearing loss. This past December, the Texas School for the Deaf made history, taking home the Division 1 6-Man Football State Championship after a hard-fought victory over its cross-town rival. The Rangers relied on a drum—from which they can feel the beats rather than hear them—to make calls and keep cadence with their play.
Read about their storied season here.
Masks Muffle Speech and Hearing
Masks—they may be the bane of existence for people with hearing loss! They're important, though—especially with the rising cases of COVID-19—and they may be around for a while. Because they tend to muffle speech, masks have exposed hearing loss in many people that either did not know or would not acknowledge they were experiencing it.
People experiencing hearing loss rely on seeing the mouths of those with whom they are speaking to determine context and assist in understanding. To help people with hearing loss, you can wear transparent masks or masks with clear windows through which the mouth is still visible. Find out how clear masks can help you.
Additionally, if you wear hearing aids, here are some important tips to help ease the stress on your ears while wearing a mask and hearing aids at the same time.
Does COVID-19 Cause Hearing Loss?
Speaking of COVID-19, there have been reports claiming there is a chance that the novel Coronavirus can cause hearing loss, although some of these reports are conflicting, and more recent studies have shown that previous information may be incorrect. Regardless, there are still many symptoms of COVID we don't quite understand, so the best thing to do is continue practicing safe protocols—wearing a mask, social distancing, washing hands thoroughly, etc.—to help curb the spread. And with the new vaccines being released in an unprecedented roll out, things will hopefully get better in 2021 and render this a nonissue.
Angel Acts Despite Hearing Loss
Angel Theory—dancer, choreographer, and actress—recently opened up about a couple of car accidents that caused her hearing loss later in life, and talked about how hearing loss has affected her career. A current star on the hit AMC show, "The Walking Dead," she discussed life on set and how her co-star—who is deaf—helped her acclimate to life with hearing loss, showing just how important talking about hearing loss and advocating for others is.
Be Your Own Advocate
Being your own advocate and advocating for other people are two of the best things you can do for your mental health when it comes to your hearing. This means being open and honest about your hearing loss, so others know how to help or what to do differently. People around you won't change their behavior if they don't know it needs to be altered in the first place. It also means helping others who may be struggling with their hearing, whether they realize it or not.
Let Technology Help You
A big piece of being your own advocate is obtaining and utilizing the right assistive technology, like hearing aids and the CaptionCall service.
CaptionCall
provides no-cost telephone captioning services for people with hearing loss who need captions to use the phone more effectively. With CaptionCall, you can listen and simultaneously read a transcription of what your callers are saying, helping to keep you from missing any of the conversation. When you qualify for our service, we roll out the red carpet for you and provide you with the very best service possible. See if you qualify today and take a step toward getting your independence on the phone back.
For when you are on the go, you can download the CaptionCall Mobile app to your iPhone and Android devices and take the best captioning service available with you anywhere you go.
Set the goal: Let this year be your year to hear and take charge so that you can be an inspirational story of perseverance to someone else.