Georganne Hassell
Communications & PR Manager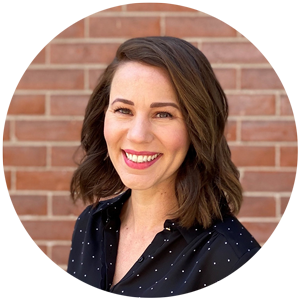 Q: Please describe your role in the company and why it is important. 
A: My role is to share the stories of CaptionCall across different media channels and raise awareness of our services and products. I keep abreast of the latest news to see when and where CaptionCall's experts can help the public learn what it needs to know about topics ranging from Deaf and hard-of-hearing culture to communication technology.
Q: What do you bring to your role that adds value to the company?
A: My years of experience working with news media and preparing interview subjects to share their expertise helps the company reach the broader public with timely, accurate information. I have worked with journalists, media representatives, and experts in a range of fields to find the best stories to share with the right people at just the right time.
Q: What does the Americans With Disabilities Act (ADA) provide for people who are Deaf and hard-of-hearing?
A: The ADA provides legal rights for Deaf and hard-of-hearing people to connect and communicate in a way that supports their needs. With the creation of the ADA, a functional communication equivalency became a right for millions of Americans and culturally, it prompted the nation to incorporate more inclusive practices across industries. Ultimately, I think the ADA showed how we as a nation value independence at the individual level and were willing to create protections to preserve that right.
Q: Please describe how regulations (the government rules) impact what we do as a company.
A: Thanks to the ADA, our company has the opportunity to provide essential communication services across the nation and to connect life every day. These services (telecommunications relay services) are also overseen by the Federal Communications Commission (FCC), so it is important that we work with the federal government to provide the highest quality service to our customers and comply with regulations.
Q: What is the greatest challenge you have overcome – or are still overcoming – in your work?
A: One challenge that is a part of any technology-driven company is the ever-changing landscape, but this is also the challenge that propels innovation. My work is to keep up with the stories that develop as a result of these changes, whether they relate to our people or our services.
Q: What is the best part of your work?
A: I love learning the stories of impact, whether that's a new customer placing their first call or a colleague creating a new solution. These people and their stories are what drive me to share their impact every day.